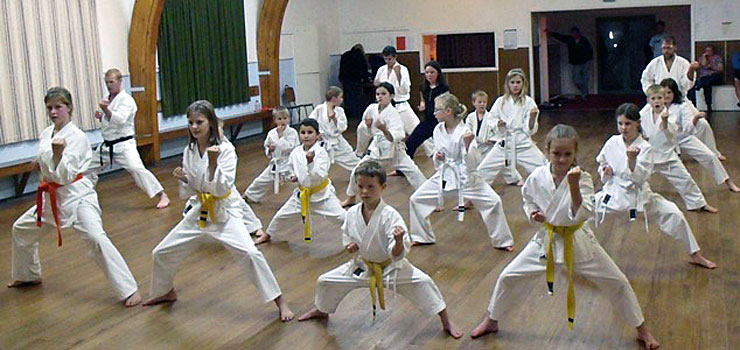 Westport
Carters Beach Hall (Thursdays)
Westport North School Hall (Tuesdays)
Kids Class Thursdays (during School Terms) 6.00pm – 7.00pm
Adults Class Tuesdays 6.00pm – 7.30pm & Thursdays 6.00pm – 8.00pm
Westport's Kawatiri Goju Ryu Karate Club, founded in 2003, has an ideal mixture of training areas with real wood floors, wall mirrors and a variety of training aids. Handily located at Carters Beach allows us to incorporate beach training in summer.
Instructors Glen & Leeland have 25+ years Karate experience between them and with the help of many parents have a club we are proud of. A large number of junior students (aged 6 +) train with the help of the seniors who continue with an advanced class incorporating traditional & modern training methods.
An emphasis is on fun but disciplined training to keep the motivation levels up. The students progress through the ranks learning the various self defense techniques as well as a little bit of the history of our style.
We are the only Go Ju Ryu club in the area & have links to Christchurch Clubs who we train with regularly. If you are looking for a great way to keep fit for yourself or your kids, in a friendly atmosphere, everyone is welcome to participate with age appropriate training given.
Instructors
Glen Morgan
Leeland Roche